What is Life Coaching?
Life coaching is a type of talking therapy that enables us to make time to address our feelings and life goals in a safe neutral space with someone – a trained and experienced life coach. If you are feeling stuck, unmotivated, low in mood, anxious, confused or bored with your lifestyle, life coaching can help you change your life for the better.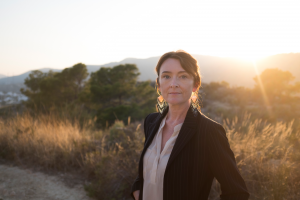 Claire McAllister
Life Coach
Claire McAllister is a member of the Association for Coaching and has worked as a person-centred counsellor and Life Coach for six years. Her approach and style helps her clients tap into their own resources to improve themselves and their lives.
Endulge Therapy
What do life coaches do?
Life coaches support and facilitate us to fulfil our potential and make the most of life. Claire McAllister our life coach will support and help facilitate your own growth and self-awareness so as  to empower you to manage your life positively.
Life coaching enables you to:
talk about your current situation,
discuss your values, attitudes and beliefs,
help you set clear realistic goals for change,
categorise your goals into bite-size steps,
look at ways of overcoming barriers and setbacks,
keep on track with your goals, keeping motivated and committed.
Where will I meet my life coach?
Life coaching sessions can take place at a mutually convenient place such as online, at the coach's home or yours, in a quiet open public space such as a park for a 'walk and talk' session. Your life coach can provide a recording of each session if required to help you to reflect on what was discussed in your session(s).
How long does coaching take?
The duration of life coaching varies and is dependant on your personal circumstances; it is recommended to receive 4-6 hour sessions to enable you to move forward progressively in your life, however, sometimes deeper issues can be unearthed and a longer period of time is required for clearer exploration of these particular issues.
How much will it cost?
Life coaching can be received as a single session, or as a block of sessions dependant on your needs:
FREE 30 MINUTE INITIAL CONSULTATION.
60 Minute Online Session – £45.00
60 Minute Call Out Session – £65.00
A Course of 5 Online Sessions – £180.00
A Course of 5 Call Out Sessions – £260.00
A course of sessions is valid for a period of 12 months from the date it is attained.
How do I book a life coaching session?
A free 30 minute free consultation is provided on your initial appointment. Please contact us on 02380 330 283, or email Claire directly at claire@endulgetherapy.qproduction.co.uk to book an appointment.
Please feel free to use the booking form below to book an appointment: